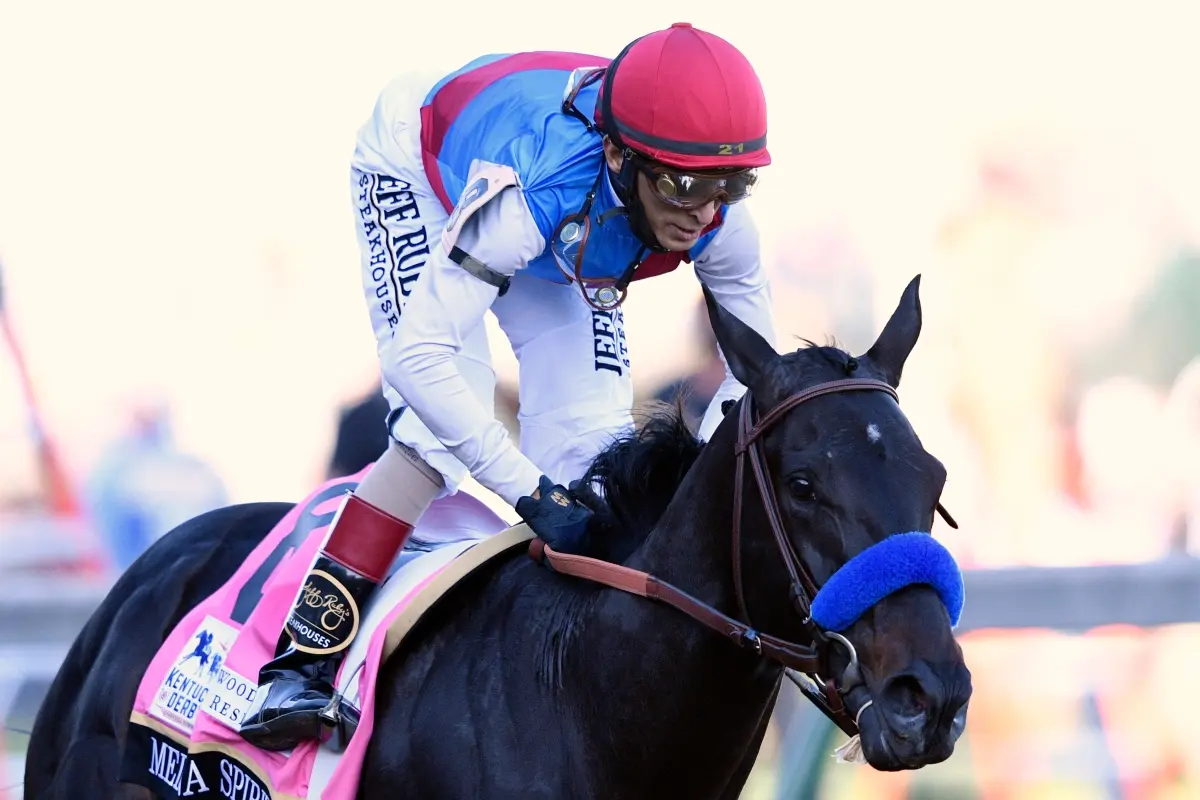 Kentucky Derby winner Medina Spirit is facing disqualification after testing on a second postrace sample confirmed the presence of the the steroid betamethasone, lawyers who represent the horse's owner and trainer Bob Baffert said.
Attorney Clark Brewster, who represents Medina Spirit's owner, told The New York Times that a laboratory at UC Davis confirmed the presence of betamethasone in the second sample. Attorney Craig Robertson, who represents Baffert, said the second test showed 25 picograms of the steroid, after 21 were found initially. Even a trace amount of betamethasone is prohibited on race day in Kentucky and is considered a violation.
Mandaloun, the horse that finished second in the Derby, is now poised to be declared the winner.
Brewster, however, told The New York Times in a text message that the UC Davis lab didn't test for other compounds, "which could prove the trace positive came from an inadvertent and materially inconsequential contamination sourced from a topical ointment used to treat Medina Spirit for a skin lesion on his hip."
Brewster told The New York Times that the Kentucky Horse Racing Commission has agreed to send Medina Spirit's original blood and urine samples to an independent laboratory to test for the presence of other compounds.
Robertson told The Associated Press that "we anticipate this case to be about the treatment of Medina Spirit's skin rash with Otomax" and said he would hold further comment until the additional testing was completed.
"I think that will shed the light most prominently on the issue here for us," Brewster told The Associated Press by phone. "The whole basis for listing betamethasone is because it's injected into a joint and they want you not to inject the joints too close to the race, so the whole substantive basis is out the window if it's a salve, and it can be proven scientifically and empirically to be the salve."
Click here to read more.
SOURCE: ESPN